Agro Processing Industry
Emerging, evaluating, assessing and contributing the extent to minimize the wastage of farm products.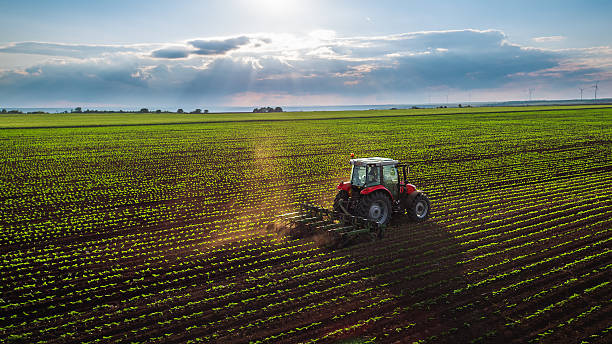 Agro-processing is connected with all the products produced from Agricultural Farms, Livestock, Aquacultural sources, and Forests with their conservation by handling and value-addition to make them usable as food Or feed. Agro-processing industries are a blend of Techno-Economic activities. So the roll & scope of the Agro Processing industries starts from pre harvesting stages till the produced & processed products reach to End Users. The processed products should reach End Users in their desired form, quantity, packing, quality & price which will please them. All the business processes have a big impact on the demand of forro-processed products as they touch all the time in day to day personal life of all human beings. Following are the Strengths & Weaknesses and Opportunities & Threats in AgroAgro-Processing sectors in India.
 Strengths
1. Vast Domestic Market because of the Indian population.
2. Good Foreign Market for good quality processed products.
3. Round of the year availability of raw materials as different harvesting period in India.
4. Vast Network of manufacturing in India.
 Weaknesses
1. High Working capital Requirement.
2. Inadequate R & D and instruments & equipment compared to western countries.
3. Inadequate correct information of Demand.
4. A less Skilled & Talented workforce is available compared to other industries as remuneration is less in this sector.
 Opportunities
1. Large & Variety of crops due to different soil types & climates and sufficient Stocks of grains in India as Agriculture is a basic occupation in India.
2. Rapid growth expected by Indian Government support in R&D & Subsidies.
3. Opening of global markets which will lead to more jobs in Agro Sectors & their service sectors.
 Threats
1. Global rapid competition
2. Migration of trained workforce/professionals to other industries or competitors
3. Rapid development in processes will absolute old machinery, so will lead to more cost.
APMH brings along the Industry champions on the relationship side and the domain experts in tax and advisory on the services side. We have been advising the companies in Agro-Processing with the Accounting, GST Advisory, GST legal periodic compliances, GST Audit, Periodic Stock taking, income tax & statutory audits, etc. for more than 10 years.
Related Resources
Get to know us by reading our latest blogs here and discovering the results of our research.