#Mission APMH
Becoming a Leading player in Assurance, Compliance and Consultancy Services for partnering the businesses across globe.
We are on a mission to Redefine the professional services landscape by delivering more value than we get with Insightful professional knowledge, achievement oriented approach, team empowerment and technology.
Courage

Integrity needs courage and readiness to forgo things which fails to fit in the value framework. APMH has been courageous to say "No" when it is about compromising on the professional ethics.

Razor Sharp Client Focus

Holistic view of the business, compliance and the regulatory framework is very critical while interpreting and comprehending the laws to best suit the situation. Client focus has been critical element while handling any assurance or compliance or consulting engagements.

Innovation

Continuous innovation in the delivering value by way of working, by domain expertise, by Industry understanding has been the endeavour APMH team is trained with.

Synergy

With specialisation and independence at the top priority, APMH team is trained to collaborate to make assignments timely and cost effective for the customers. We aspire to always deliver more than we get!!
#HISTORY
Changing with #Values as a Constant!!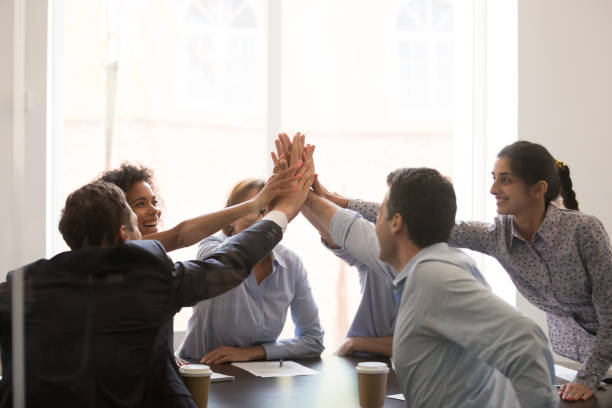 CA Amit Doshi started founded this organisation way back in 1985, in the name of A. P. Doshi & Co. with a vision to make available professional services to the businesses in the domain of taxation and auditing.

The APD merged with Kapadia & Co and H.J. Mehta & Associates with strategic objective of synergy with multiple specialists and increased enthusiasm. From a traditional auditing firm, A.P. Doshi & Co went into multiples specialisations from direct taxation, indirect taxation, Banking and Government Audits, Insolvency & Bankruptcy Code, Management Dashboards and so on, as APMH & Associates LLP.

APMH collaborated with the likes of MyCFO, Practus Advisors, CFO bridge, Pulsur knowledge centre (PKC), PKF, Global Finance Professionals in it's journey to develop a management focussed perspective and widen the industry specific knowledge.

APMH joined the Moores Rowland Asia Pacific as a network partner for India. This brought in multi country affiliation mainly in the Asia Pacific Region. It opened up a new world of possibilities through collaborations.

Furthering to it's widening enthusiasm, APMH spread it's wings in the Kingdom of Saudi Arabia, Bahrain, UAE for the VAT implementation, VAT einvoicing, Accounts Outsourcing, VAT compliance to be specific. APMH also developed front ending partners in the field of Accounting, Indirect Taxation, System Audits, etc in various states of India and even outside and has been supporting them as their back office to leverage a cost effective and trained team.
---
APMH Leadership
Leadership is the must have factor, be it in the domain knowledge, in people management, in project management, in tech enablement. At APMH we strive to bring out leadership at each and every level!!
Our Team
"The supreme quality of Leaders is unquestionable integrity. Without it no real success is possible no matter whether a section of gang, a football field, in an army, or in an office." Dwight D. Eisenhower
Related Resources
Get to know us by reading our latest blogs here and discovering the results of our research.